Books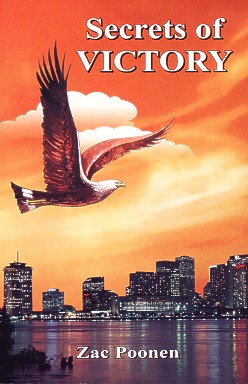 Spiritual leadership is the need of the hour in the church.
This book contains a series of messages that were given to a group of Christian workers, Bible-college lecturers and pastors of churches.
The messages have been reproduced in their spoken form, for easy reading.
May the Lord speak to your heart through this book and challenge you to be a role-model for today's younger generation - as an exemplary servant of God and a truly spiritual leader.
Zac Poonen
October, 1999
Dowload Audio Book: Secrete of Victory by Zac Poonen (111min 50sec)
Download Written Book: Secrete of Victory by Zac Poonen (print edition)
This audio book was provided courtesy of www.ForsakeAll.com